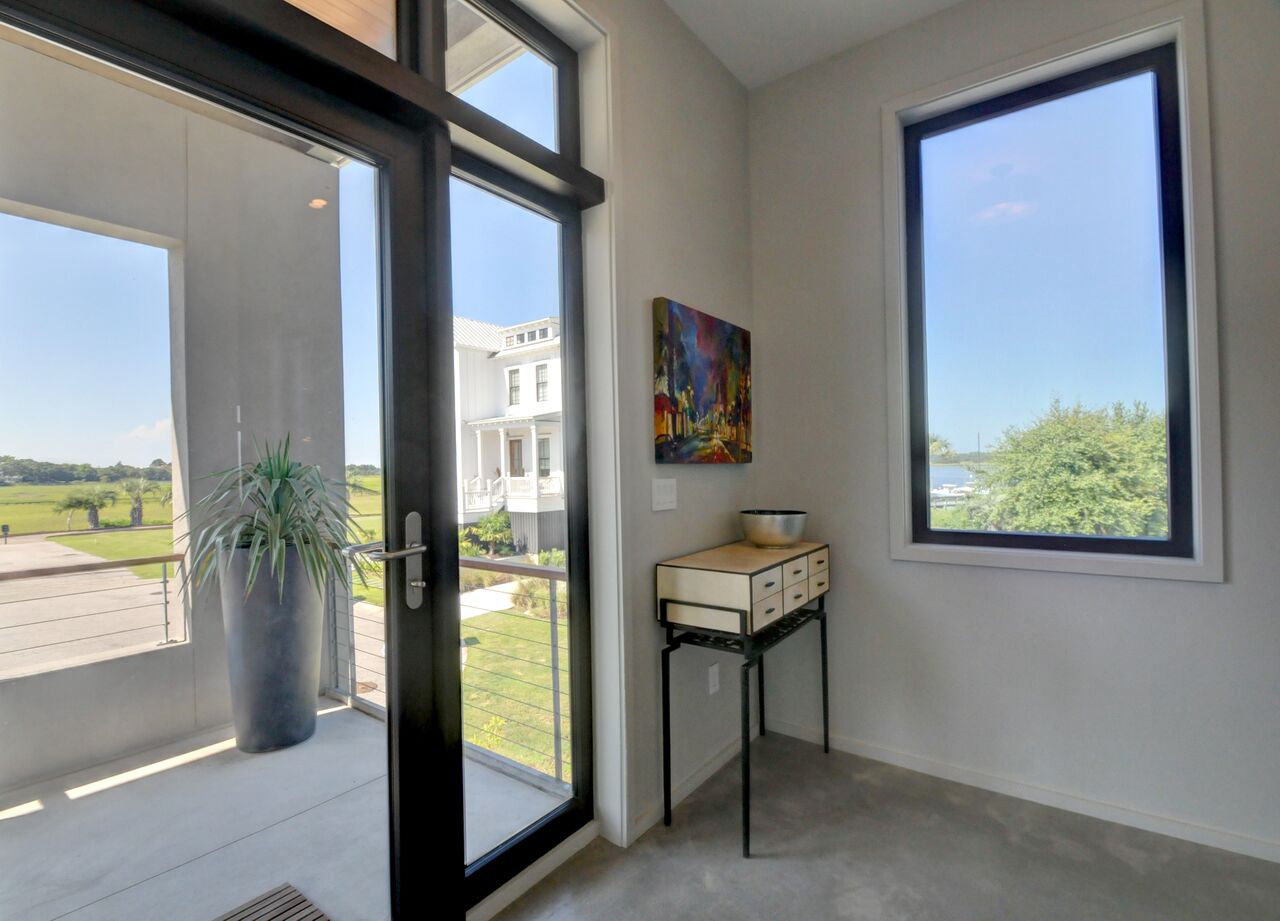 Project: Lowndes Residence
Completion Date: July 2015
Building specs/Details: This home features an elevated poured slab for the fist floor living space, custom deck with elevated pool and a wood pile supported slab for garage, storage and work out rooms. Structural CMU walls are combined with traditional wood framing. Exterior consists of stucco, Nichiha panels, metal roof and Henselstone windows/doors. Interior finishes include polished concrete flooring, wood flooring, exposed CMU walls and traditional drywall. Interior spaces utilize sliding barn doors and traditional swinging doors. The open kitchen features commercial grade fixtures. The home accommodates electric and gas provided utilities and has rough-ins for future installation of an external generator.
Sullivans Island Guest Pavilion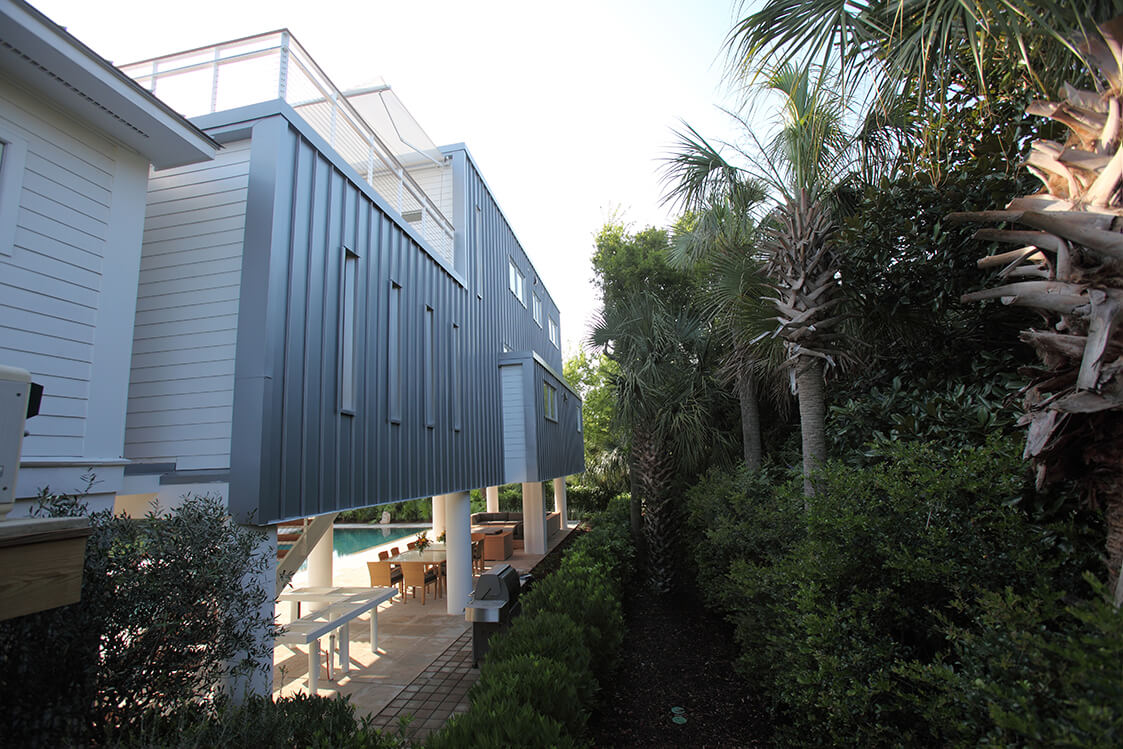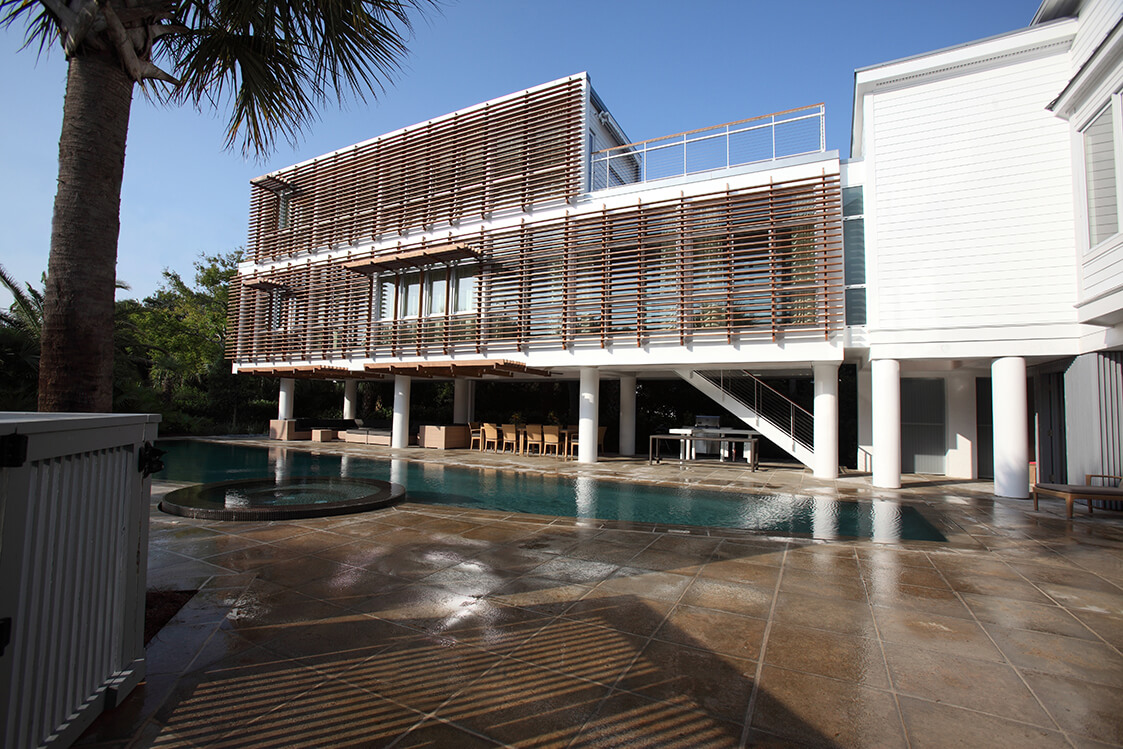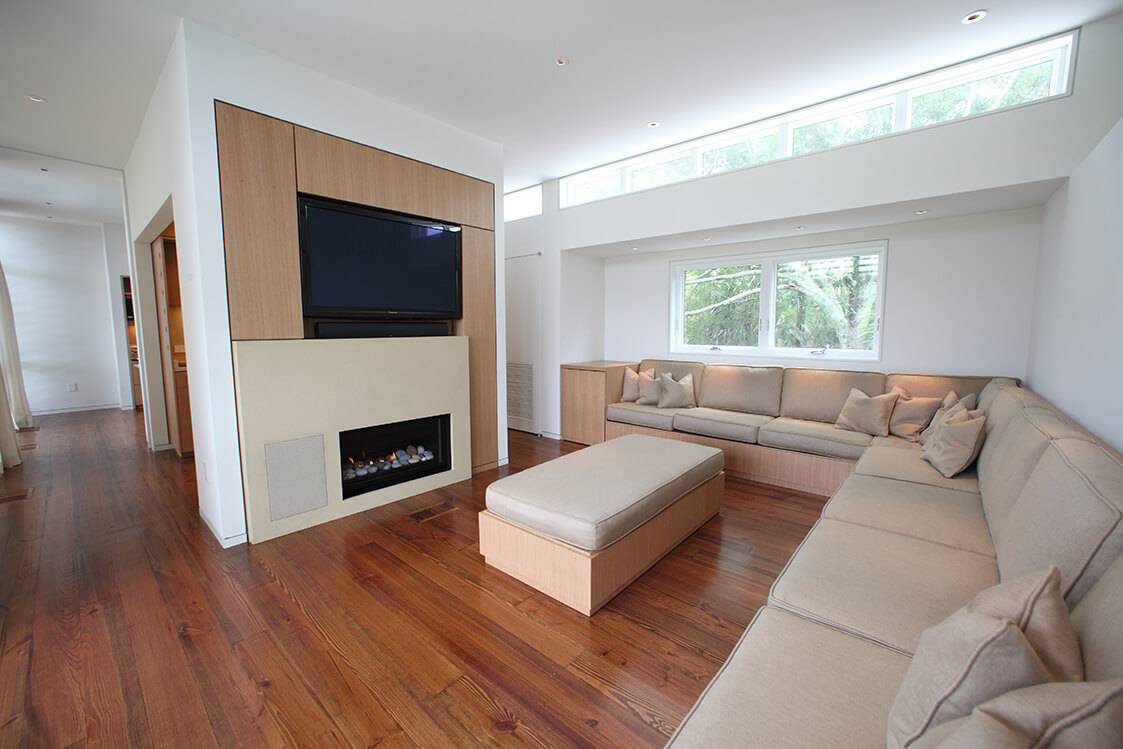 Project: Sullivans Island Guest Pavillion
Duration: 12 Months
Completion Date: August 2010
Building specs/Details: This 1,500 SF addition is a steel and wood frame construction with custom finishes including IPE screening, polished plaster, cypress ceilings, heart pine flooring and white oak millwork. Structure features a rooftop deck constructed with IPE pavers and stainless steel cable rails.
Photos by Christine Wall Photography Studio - Copyright 2010
Project: Edisto Island Residence
Duration: 11 months
Completion date: January 2012
Building specs/Details: Treated timber pile with cylindrical concrete columns are supporting an elevated slab, structural steel and wood frame structure with curtain wall. Building has Cumaru siding, impact glazing, TPO roof, wood floors, and a custom pool.